REPORT
Car-sharing operators :


The 4 brakes to tackle to ensure your business longevity

Through the insights and experiences of influential players in the car-sharing market, discover the recipe for thriving in this sector where many operators have failed...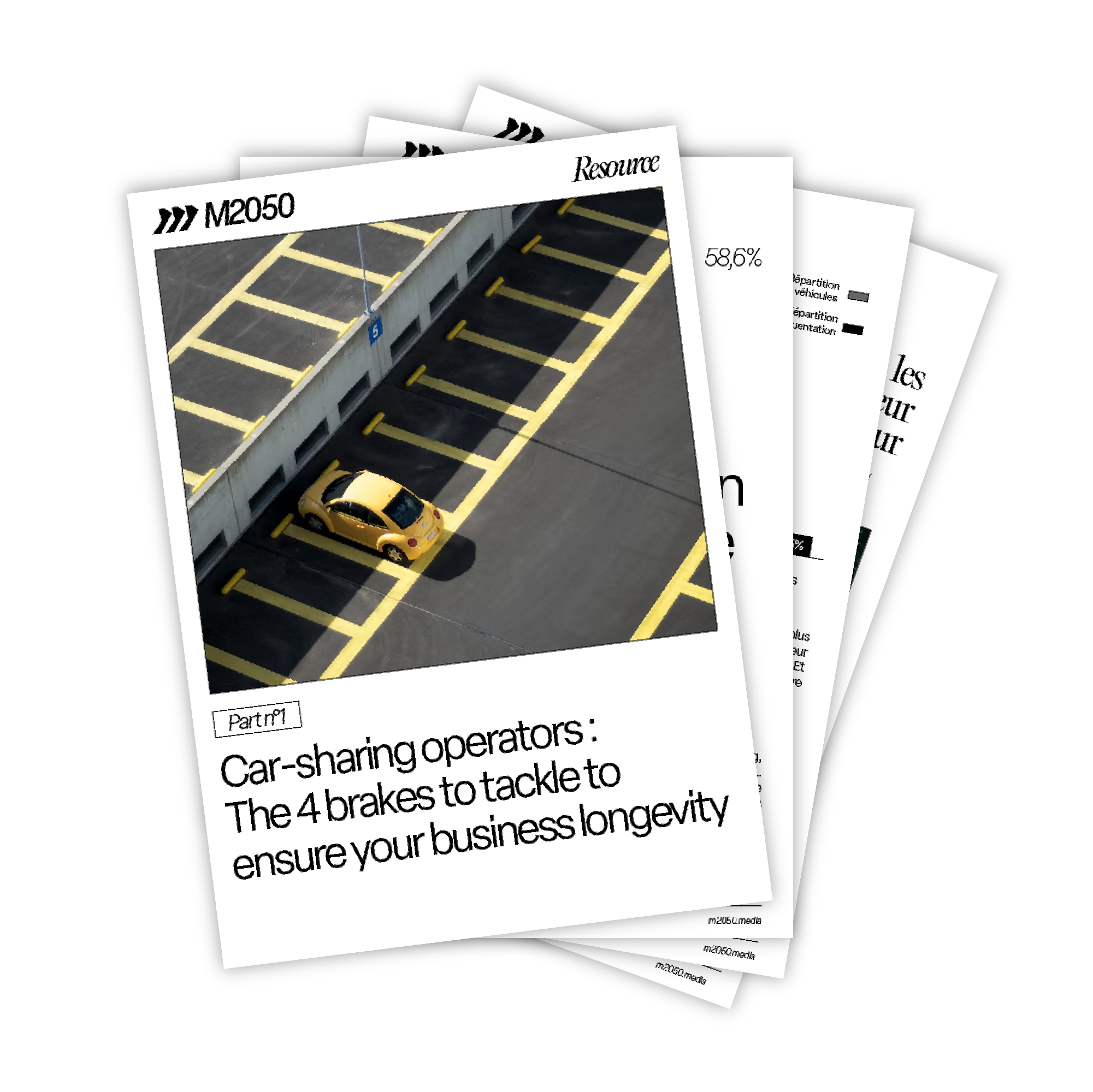 ON THE PROGRAM
7 months of investigation, 4 major obstacles turned into opportunities,
5 concrete feedback from co-founder, CMO, European PR Manager...
Having the right vehicle, at the right place, at the right time... That's the goal of every car-sharing operator to achieve the perfect supply-demand balance. However, this demand is often far from being satisfied, as demonstrated by a recent survey conducted by the research firm 6t. A study that notably highlighted 4 major obstacles mentioned by users who haven't reserved a car-sharing vehicle in the last 12 months. A list of barriers that we wanted to demystify, supported by concrete feedback from industry professionals, compiled through this invaluable report, divided into four concise sections, sent to your inbox every week for act fast !
WEEK 1 :


First brake (58,6%)
A brake which the Belgian scale-up Poppy managed to overcome through a clever strategy unveiled by their Chief Marketing Officer, Pierre de Schaetzen...
WEEK 2 :


Second brake (25,7%)
An obstacle that raises the priority of focusing on intermodality. A strategy adopted by the giant Bolt, in strategic partnership with an innovative technology provider...
WEEK 3 :


Third brake (10,0%)
A barrier highlighting the importance for any car-sharing operator to invest in strategic locations, similar to the leader Getaround and the young Meridio..
WEEK 4 :


Last brake (7,71%)
A final barrier, emphasizing the constraints associated with fleet electrification, which can be overcome through a next-generation retrofit solution...