MARKET STUDY
Interactive analysis of
global
Carsharing

market
(May 2023)

Around the world, discover our exclusive interactive table, allowing you to identify and segment the entire car-sharing competitive landscape!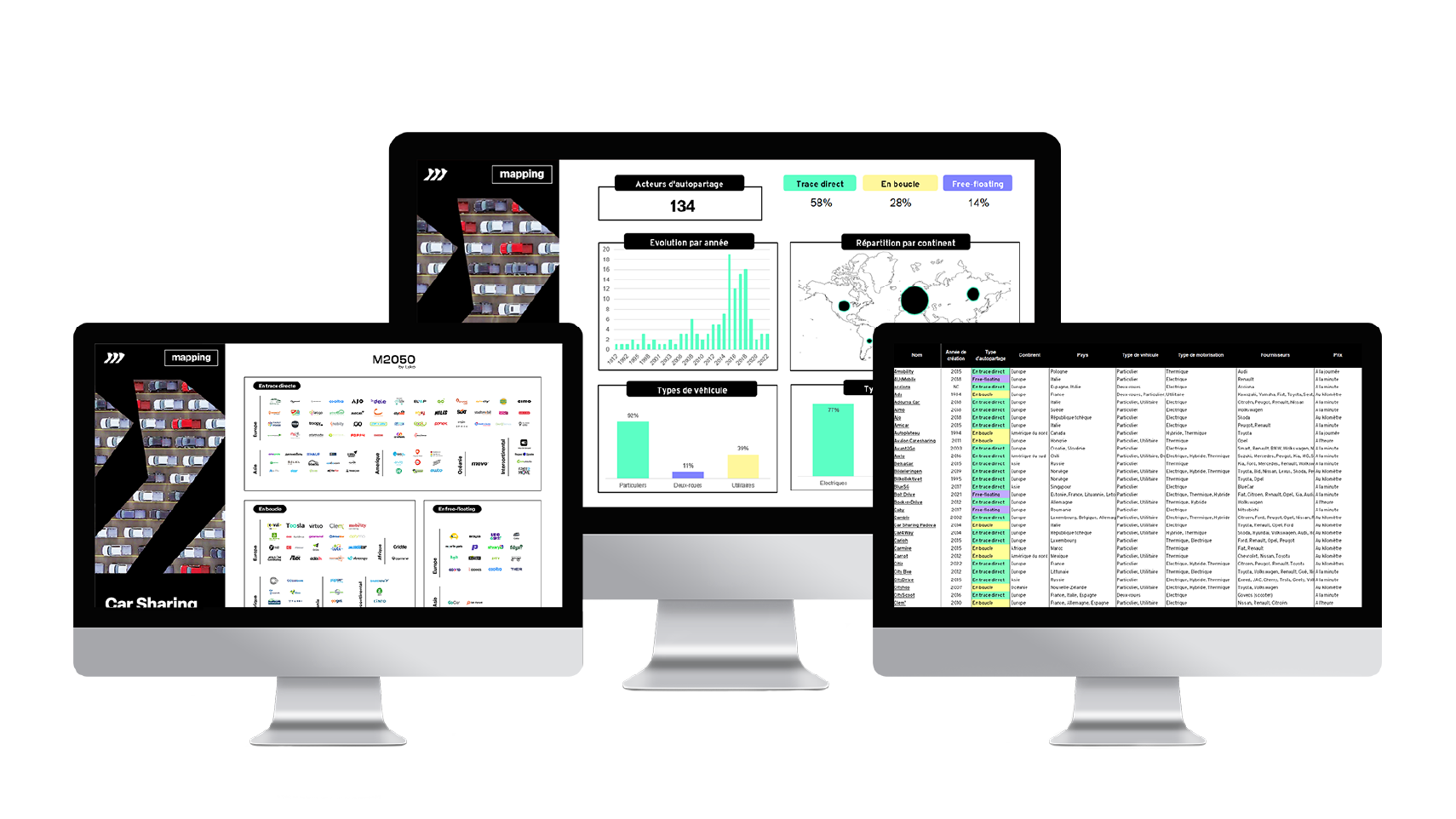 IN THIS MARKET
A comprehensive tool

analysing over 130 carsharing services worldwide

For several months, we have scoured and examined hundreds of sites to finally share with you this exclusive, in-depth comparative analysis, including the competitive advantages of all car-sharing actors.
Free-floating, direct trace, looping... Classify all actors according to their carsharing types and pricing model.
Peugeot, Renault, Audi, Tesla…Find their complete selection of vehicles and their type of engine.
Europe, Asia, America, Africa, Oceania... Identify all carsharing actors and their country.