CASE STUDY
How did JakLingko deploy its MaaS app in just 3 months ?
From the tender to the launch of their Super App, discover how the Indonesian public transport operator was able to integrate a dozen mobility services thanks to Lyko, and pass the 2 million trips per day in less than a year.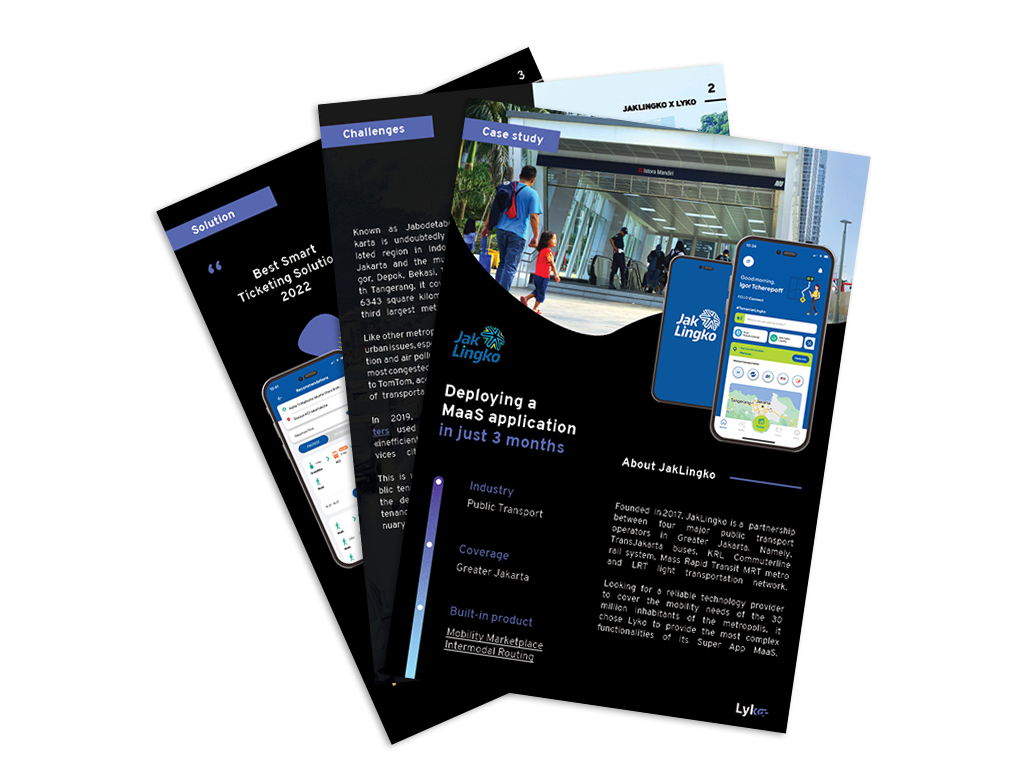 ABOUT JAKLINGKO
"Connecting you everywhere"
Founded in 2017, JakLingko is a partnership between four major public transport operators in Greater Jakarta. Namely, TransJakarta Buses, the railway system KRL Commuterline, the subway Mass Rapid Transit MRT, and the light transportation network LRT. In search of a reliable mobility solution that can support and cover the needs of nearly 30 million people, it chose to trust Lyko to provide the most complex functionalities of its Super App MaaS.
Activity sector
Public Transport
MaaS tender
Coverage
Greater Jakarta
(30 millions inhabitants)
Use case
Deploying from scratch
of a MaaS solution