BENCHMARK
Infographic :
European tour of MaaS apps
Whim in Helsinki, Bonjour RATP in Paris, Skipr in Belgium,… More and more MaaS applications are emerging at different levels of maturity. Let's take a closer look at the key market figures and the list of the main MaaS solutions in France and Europe. Enjoy your reading! 😀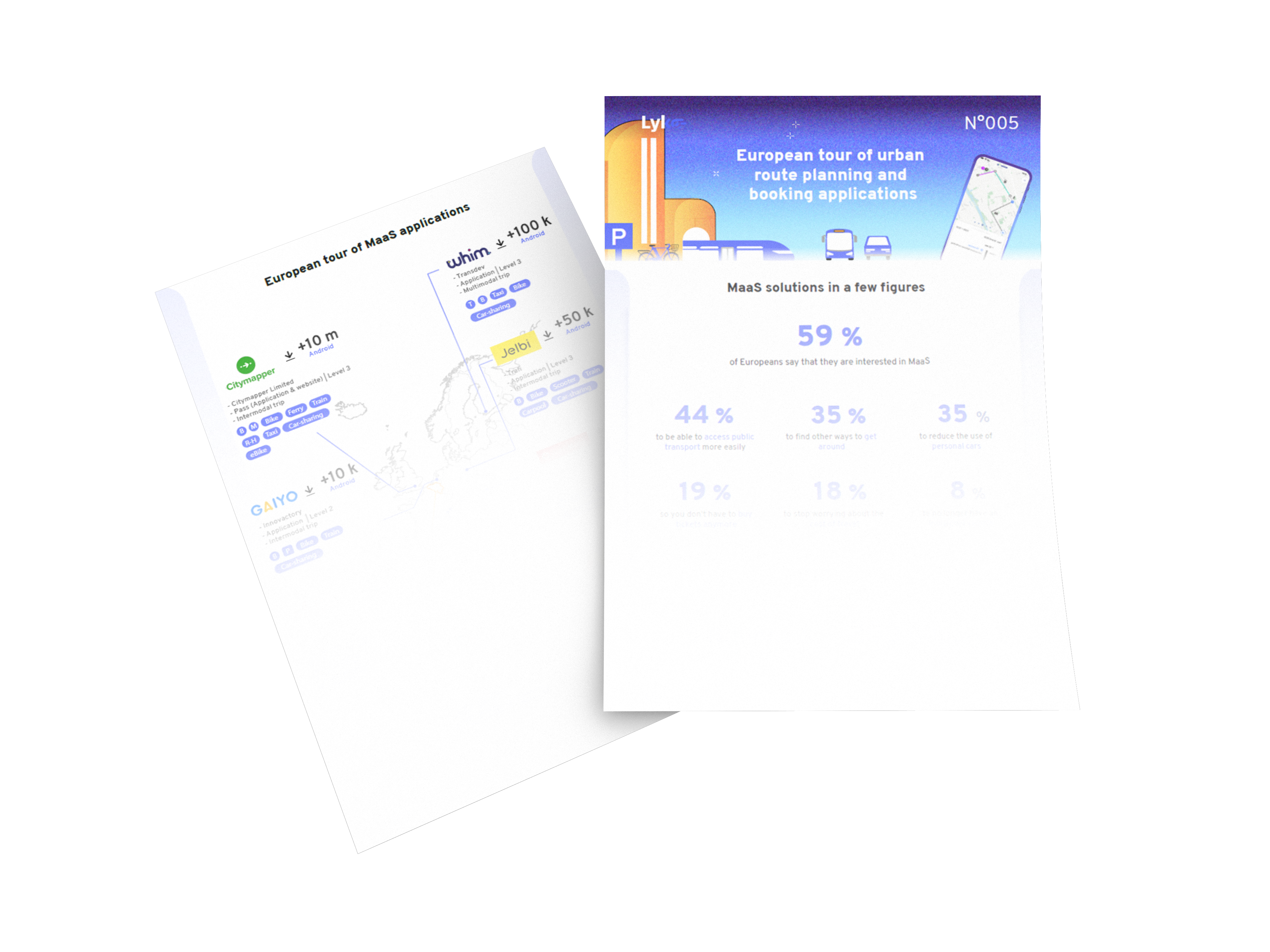 IN THIS INFOGRAPHY
All you need to know about
the "Mobility as a Service" market in Europe
Conducted in 4 European countries with 70,000 people, on their feelings and expectations towards the rise of MaaS applications.
Learn about the universal classification of a MaaS solution and the different features
that can be integrated.
A short selection of the most downloaded MaaS applications
in France. Based on both local
and national level.
From Belgium to Spain, via Austria or Switzerland, discover an overview of a dozen MaaS apps deployed in Europe.